What is the main feature of our CETUS collection??
Mar 03,2022 | Baeryon Outdoor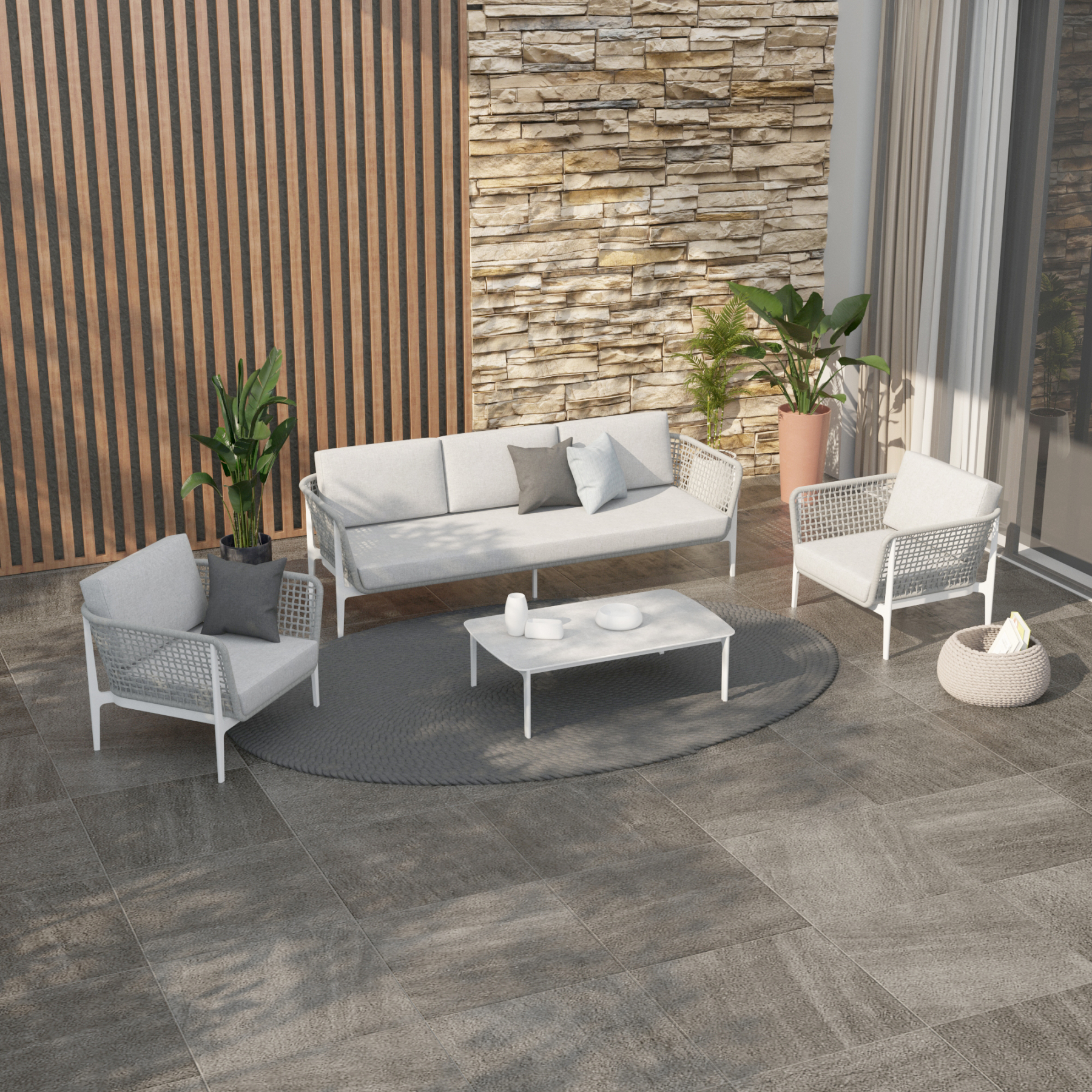 ~Rust free aluminum frame with a streamlined design shows gorgeous elegance;
~Polyester rope woven in the hollow pattern add unique beauty;
~Thick and comfortable cushions with Olefin fabric can endure UV resistance and be easily maintained;
~Light grey ceramic coffee table top creates Unparalleled ambiance.
---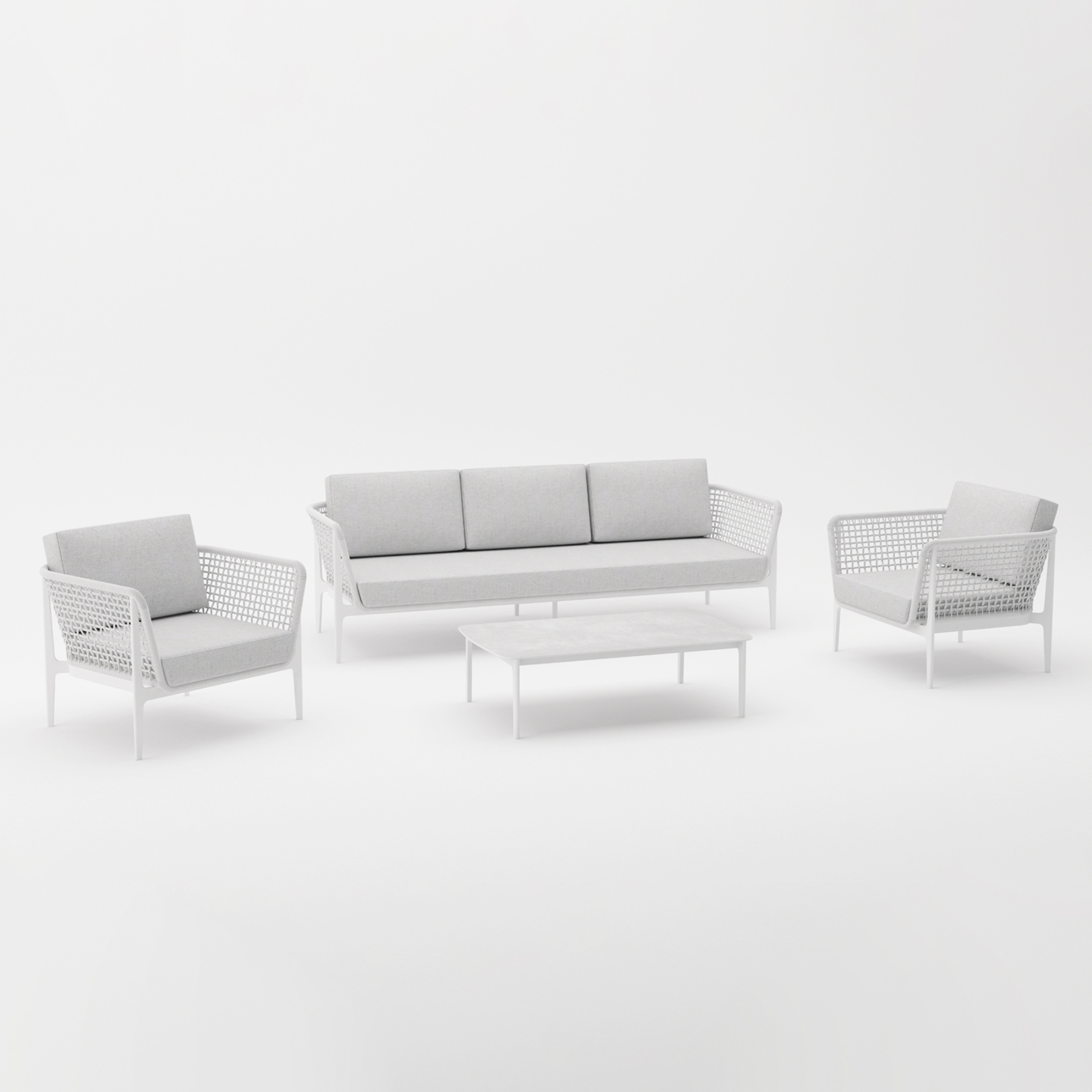 Give your porch, patio or pool a face-lift with new patio furniture.
Upholstered Outdoor Furniture
They may look like indoor sofas and upholstered chairs, but they're actually designed for outdoor living. These pieces are made with durable outdoor fabric, and they're great for traditional and transitional patios. Pair with a wooden table and striped umbrella for a stylish dining or conversation space. For more ideas, watch Simple Ways to Create the Best Outdoor Space.
Light Wood Furniture
Light wood and clean lines are indicative of Scandinavian home décor. Enthusiasts of modern style will appreciate that this look has graduated from the inside of the house to porches and patios. See an example of this in our Screened-In Porch Makeover article.
Curved Furniture
Curves and rounded edges can be found in doorways, home décor and furniture. In outdoor furniture, look for rounded chairs and tables. In the main image above, a circular rattan chair makes a bold and fun statement.
Wicker and Rattan Furniture
Wicker and rattan have always been popular materials in outdoor furniture. But now there are different ways of using it. Thickly woven rattan, rope and wood are combined to give character to settees and chairs. View the new outdoor furniture and accessories in our Patio Furniture Buying Guide.
Comment
Back to BLOG.