Outdoor Furniture Buying Guide: How to select the right one when you shop
Apr 24,2022 | Baeryon Outdoor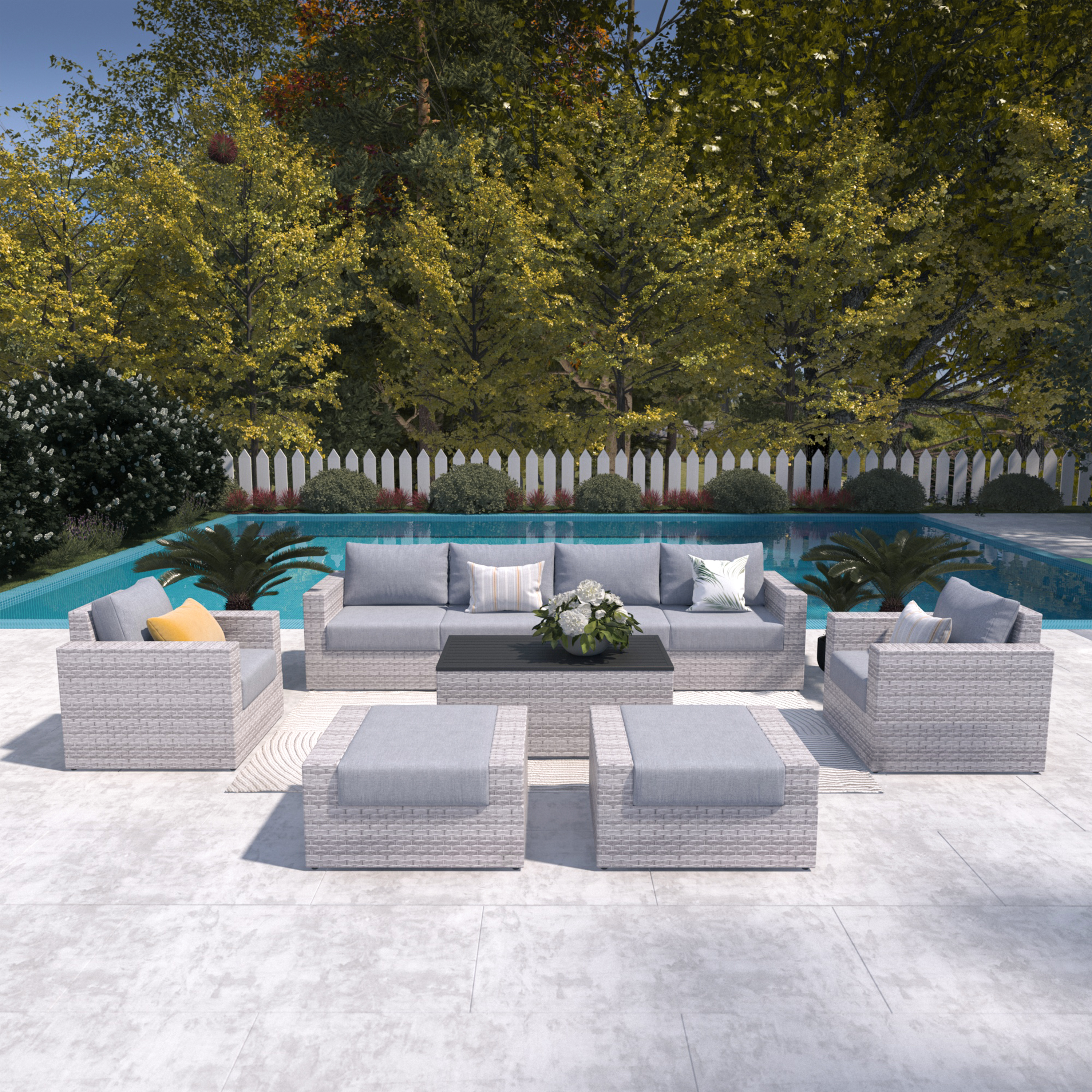 It is a challenge nowadays to find a perfect outdoor furniture. In the age of ever-changing trends, how can we select something really special to fit your outdoor space.
At Baeryon, we have focused on outdoor furniture business for more than 15 years. From our designers to product managers, we know what takes an outdoor sofa from a simple piece of furniture to an original patio couch. And we would like to share with you our experience and knowledge.
We've summarized a list of the key features to look for when shopping for your new outdoor sofa so you can find the perfect addition to your outdoor space. But first, let's take a look at the different types of outdoor furniture on the market so you know exactly what you need.
Different Type of Outdoor Furniture
BISTRO SET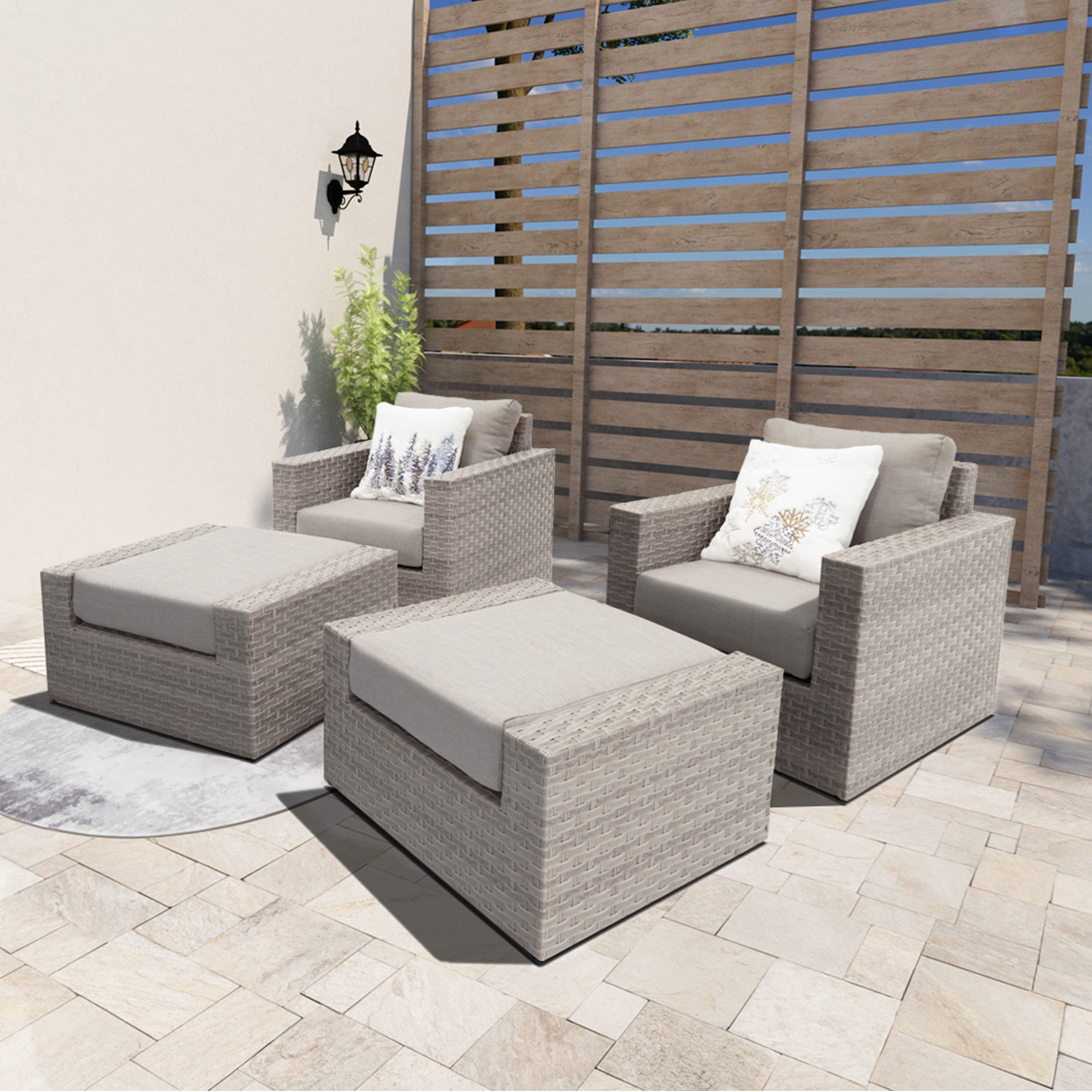 This kind of small set can fit your balcony, small apartment, restaurant etc. Normally two friends or one couple hang out together. With perfect atmosphere, either you guys have a deep, nice conversation or just sit quietly yet read a book with a blanket to embrace the fresh air.
OUTDOOR SECTIONALS
Speaking of sectionals, this furniture option should be your go-to if you're the proud owner of a large outdoor space with plenty of room to fill.
Thanks to our designers, Our Baeryon's Sectionals are created in separate pieces yet in the concept of modular one. This means no matter the shape of your outdoor space, our sectional can match yours perfectly.
Our range of sectionals — from 4 seaters to 8 seaters with size options in-between — makes shopping for this statement piece a total breeze.
SOFAS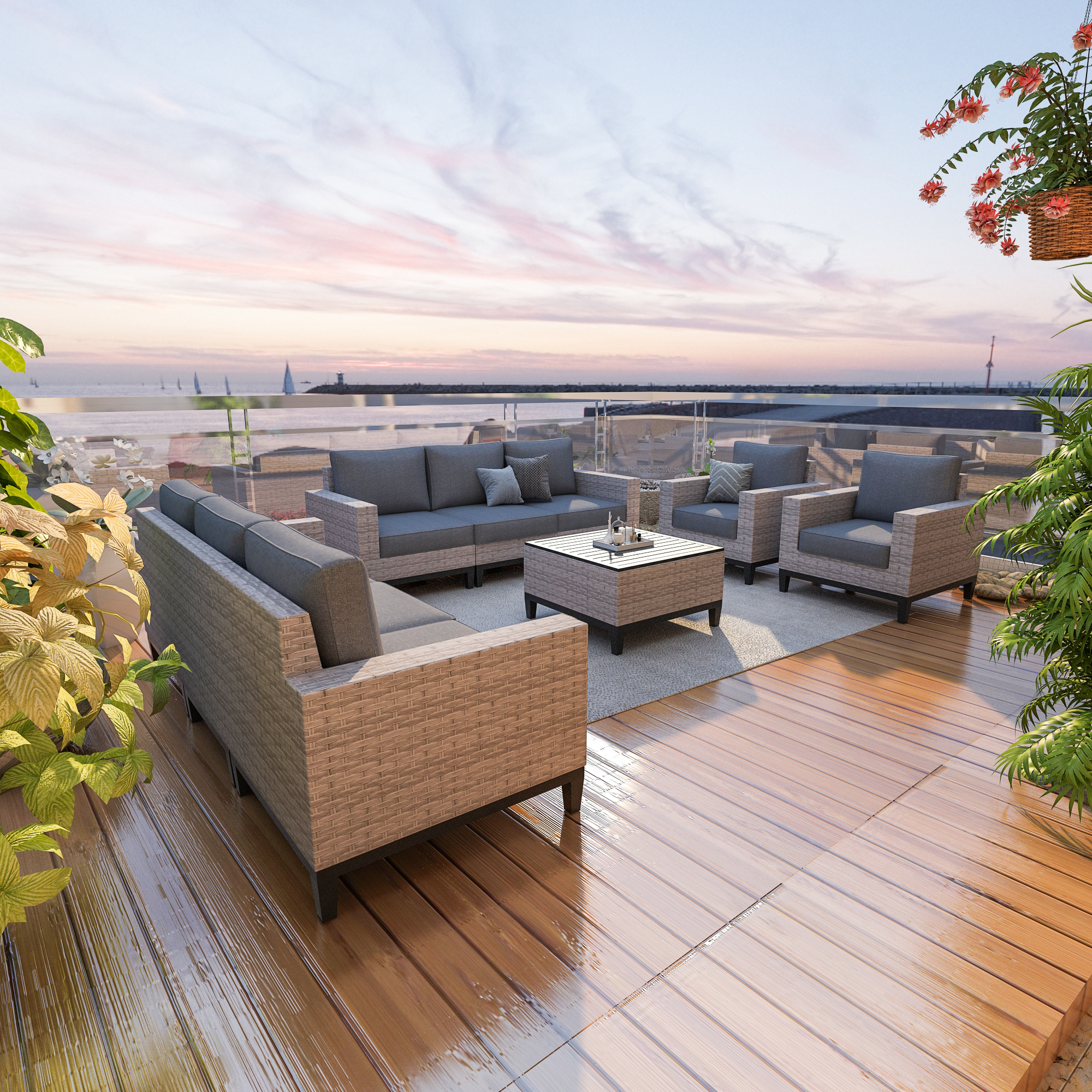 Functionality, Style and Comfort is our key elements for us to design a new outdoor sofa set. We have to keep in mind that our sofa can not be just a pretty face. We attached more on to the comfort as well as functionality. At Baeryon's seating set, we try to offer as many configurations as possible, from classic design, modern look style to luxury decent collection. So finding one to suit your needs is not a hard job.
However, not all outdoor couches are created equal. Follow our tips below to find the sofa of your dreams.
1. PREMIUM QUALITY
The first priority will always be quality, quality and quality. When we talk about quality, we mean we keep focusing on the quality craftsmanship. Our alu rope sofa collection can represent our highest level of craftsmanship. From the welding of aluminum frame, polish, weaving of each rope, to sewing each cushions fabric, every detail our experienced workers show their professionalism.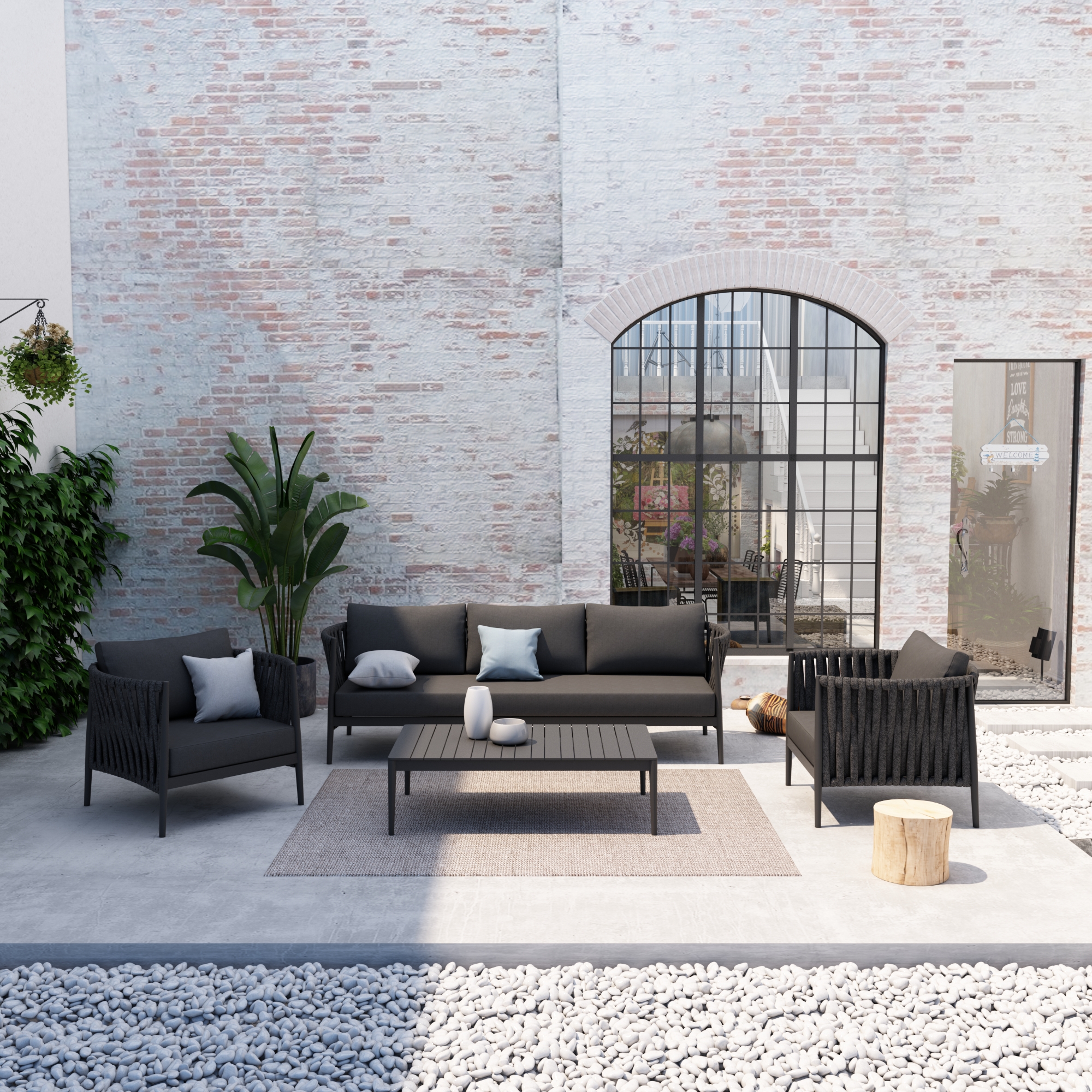 Each time when you are looking for new patio furniture, pls find out how your potential new sofa is made. What materials is it made from, and how long is it expected to last?
Baeryon outdoor sofas, sectionals, armchairs, and loveseats are made from all-weather wicker or uv-resistance rope, depending on your style preference.
Our wicker furniture are handwoven and made from 2000 hours uv-resistence synthetic rattan, and our aluminum furniture is made using the highest quality in the world. Everything we make is waterproof, UV resistant, and hardwearing, so you can live your best life outdoors, worry-free!
2. COMFORT
Many customers made the mistake perferring looks more than comfort. Can we balance or have both options. The answer is yes.
We using memory-foam 6 inch thick cushions for AVALON collection. All the backs and seat higth and depth we consider the human ergonomics. Our aim is that when you lay inside our couch, you wish you don't want to stand up for a while. Just leave you alone to enjoy the comfort.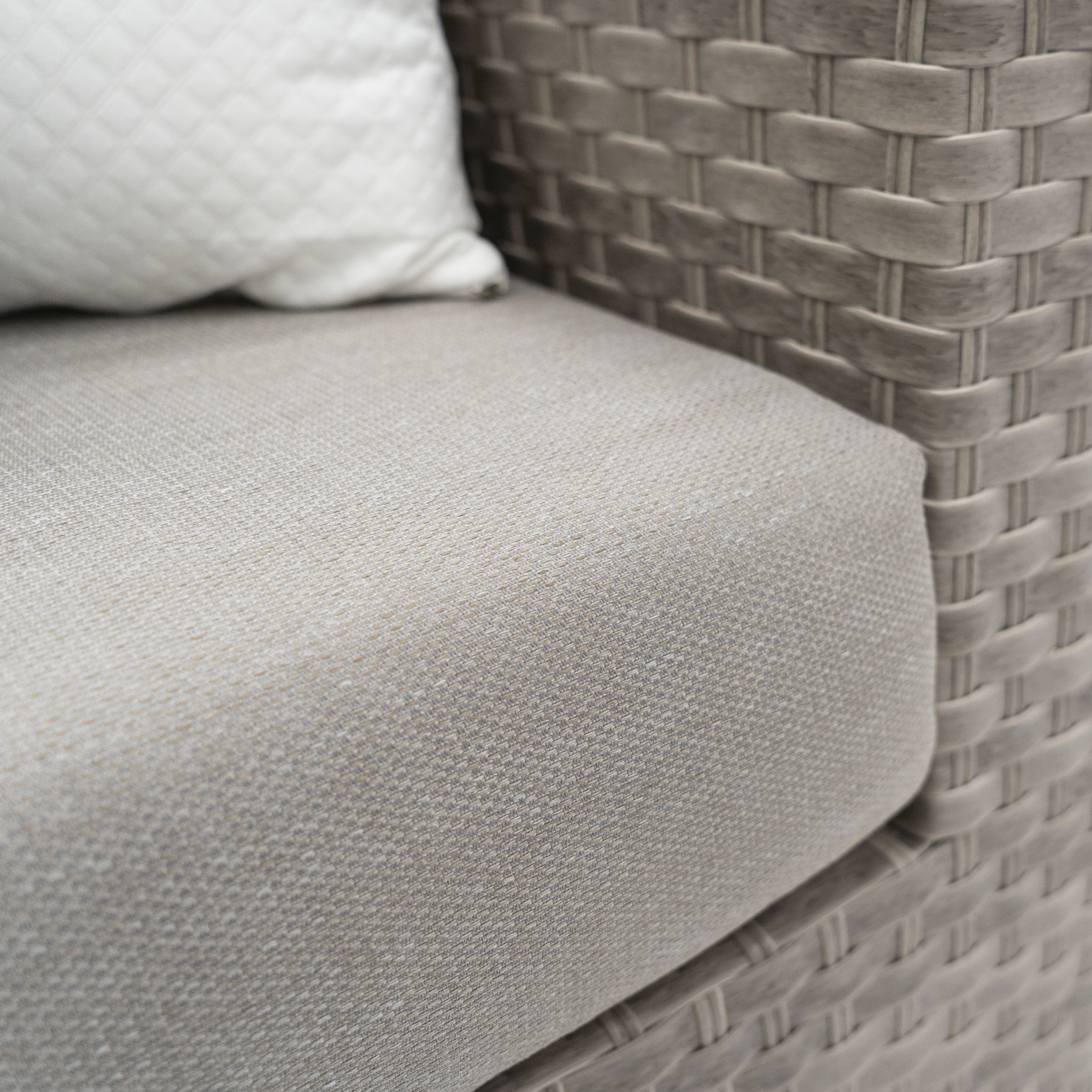 3. DURABILITY
Pls don't purchase good money for cheap items just for a short time. 2-3 month later, not even a season is over, you need consider to purchase a new set to replace. We need normally an outdoor furniture which can stay at least 2 years.
Think about the weather condition where you live and how your furniture will be protected.
From rust-proof aluminum to water-repellant cushion fabric and hard-wearing, all-weather wicker, every aspect of our furniture is built with the outdoors in mind.
4. EASY MAINTENANCE
We conclude a list of questions about how to maintain our furniture. It will help you become an easy job to expand the lifespan of your patio furniture.
Baeryon's life-proof fabrics allow you to spend more time enjoying your outdoor sofa and less time worrying about getting it dirty. Our fabric is hand-sewn and resistant to anything you throw at it — from harsh weather conditions and UV rays to bleach and mold.
We recommend cleaning your outdoor couch at the beginning and end of each season, as well as after entertaining guests. This ensures that your sofa is fresh and looking as good as new whenever you're ready to use it.
5. CLASSIC STYLE
The key is to opt for timeless pieces that will serve you and your family for years to come, no matter how the trends change. You want pieces that will survive the test of time, and we delivered.
Baeryon outdoor sofa are made using neutral tones which can match seamlessly with accessories, so you can try and decorate your outdoor space with different colors and fabrics to suit your taste.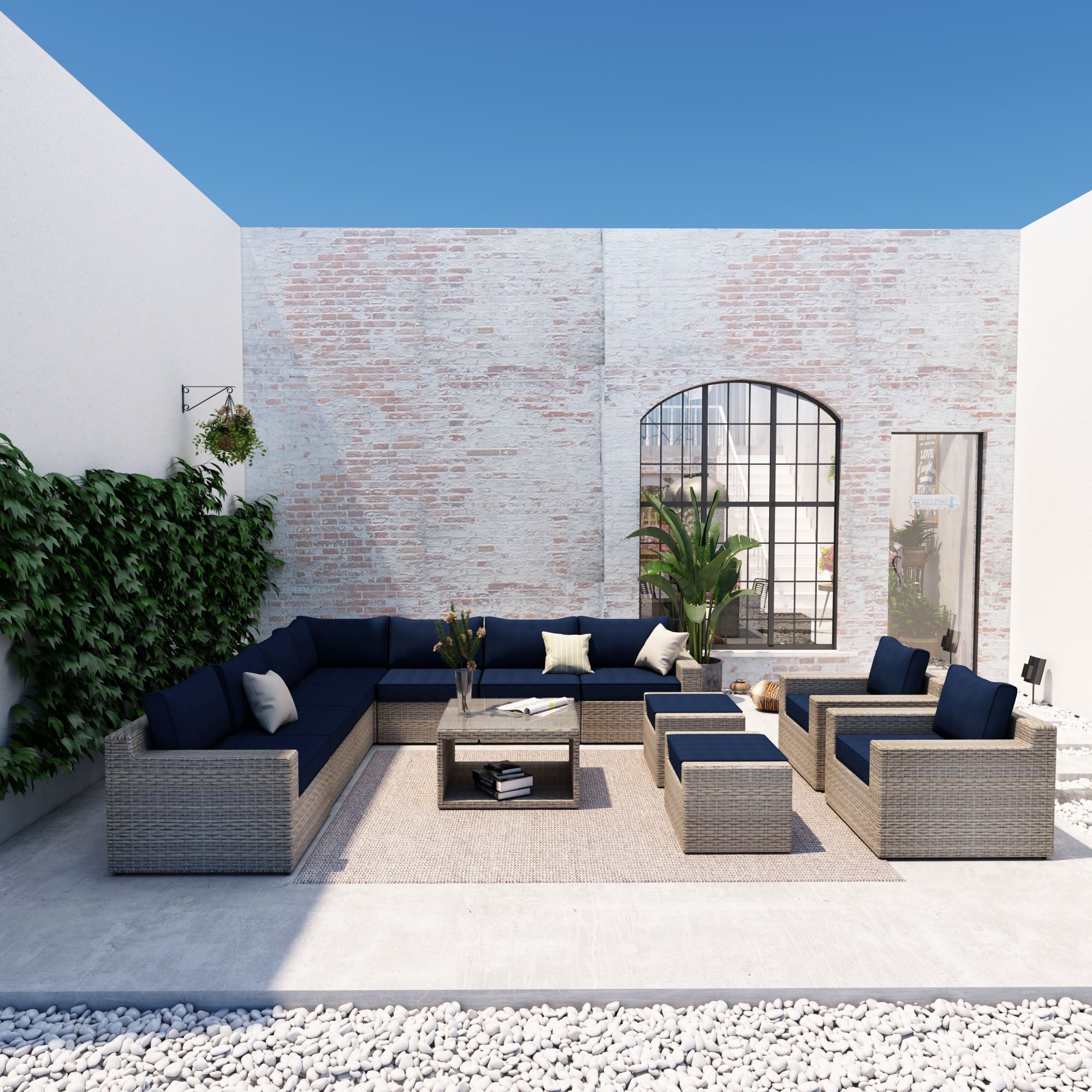 Comment
Back to BLOG.