Four Outdoor Living Space Design Trends For Summer 2022
Jun 13,2022 | Baeryon Outdoor
Outdoor, garden furniture, wicker chair, aluminum sofa, what these words bring to your head? Party, bear time, swimming pool and leisure times? One of my Best friends, Susu Yang, who is a very famous and talented patio designer in LA, USA, she has spent so many times and energies to study and market research to work out what the new trends are in 2022 for outdoor living, below is what she believes.
As Summer Solstice just passed, we officially entered the warmer months of the year with sunny days and balmy breezes. It's finally the time to enjoy the pleasant outdoors! Today, we want to share four outdoor living space design trends to help create a backyard that you and your friends don't want to leave. Get your Mojitos ready, and here we go:
Bring the Indoors Out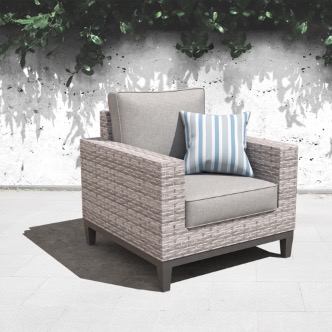 For a long time, outdoor space was designed as a separate entity from the indoor space, and most often, with a much simpler approach. In recent years, however, the concept of treating the exterior as an extension of the interior has been widely applied. In 2022, designers and homeowners strive to make the outdoor environment as cozy and welcoming as the indoors. Shades, such as pergola and gazebo, are largely used to prepare for all seasons and weathers. Even if you don't have a big yard, umbrellas and awnings provide much-wanted protection during the hottest time of the day. Think comfort when styling your outdoor space! Add rugs, pillows and warm lightings to create a relaxing atmosphere. You want to lounge lazily in your patio chair just as in your favorite indoor recliner. Fire brings the ambiance and encourages your guests to sit out when the weather cools down. The patio fire table is seen as one of the fastest growing categories in outdoor furniture sale.
Functionality is the Key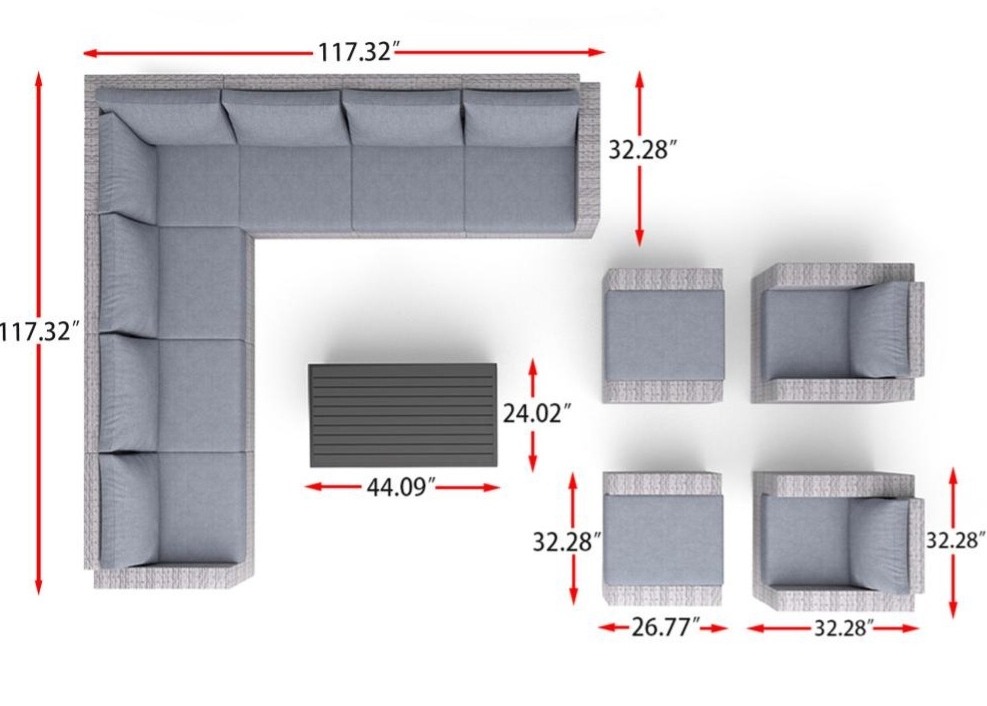 2022 is all about functionality when it comes to creating an inviting outdoor living space. In the past, a backyard consists mainly of some seating sets and a grill. Today, technology and advanced craftsmanship have realized much more potentials of the outdoor space. In 2022, we are seeing a growth of fully functioning outdoor kitchens, equipped with refrigerator, sink and faucet, dishwasher, pizza oven, etc., as well as outdoor entertainment centers where friends and families get together for a summer movie night. Sophisticated lighting and heating/cooling systems with smart controls are moving from inside of a home to the outdoors. According to CEDIA, the association for home technology professionals, designers and homeowners are spending far more money on outdoor tech-related projects than in past years.
Connect to Nature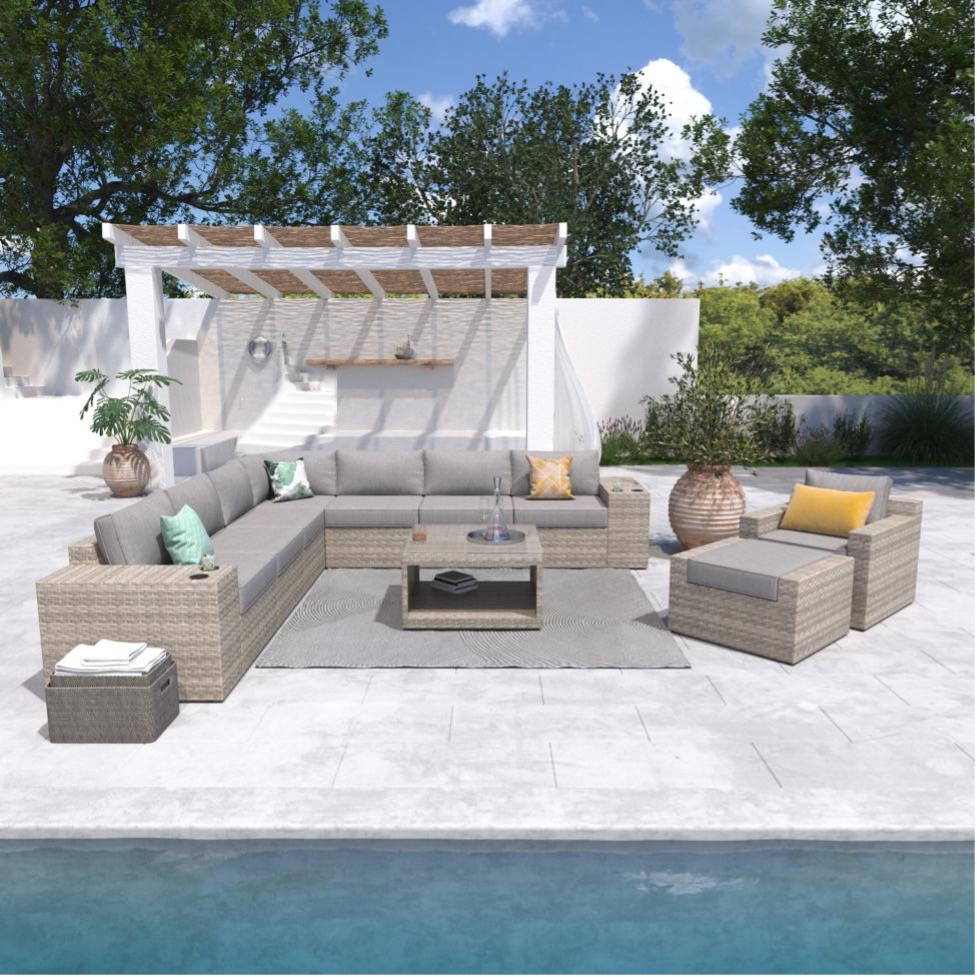 Ventura 12 Piece Wicker Outdoor Sectional with Side Table
With the growing awareness of living organically comes the trend of designing outdoor space that connects to nature. Fully utilize the potential of natural plant life by arranging furniture pieces close to trees and gardens. Water elements, such as ponds, pools or artificial waterfalls, always add tranquil and relaxing touches. Don't get discouraged if you have a small space, try vertical gardens and potted plants. Select furniture and decors that reflect nature's influence.
Another aspect of connecting to nature is an increased awareness of using eco-friendly and energy efficient materials. Homeowners are willing to spend more money on furniture and building materials manufactured from recycled plastics, high-quality stainless steel, and hardwoods from sustainably managed forests.
Mix Textures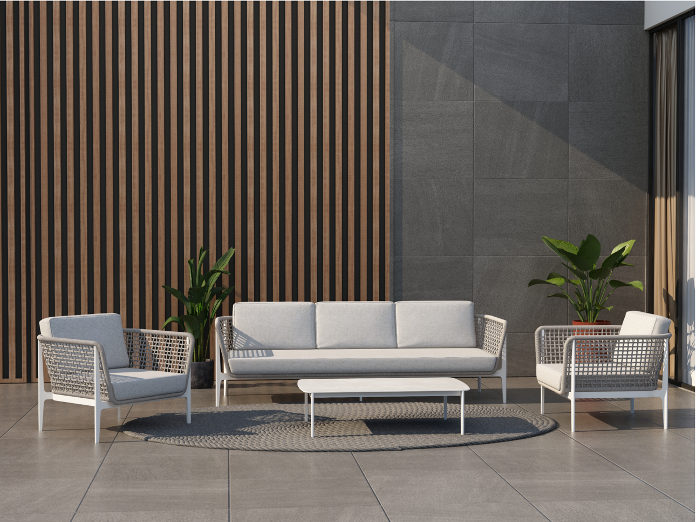 Remember the backyard that has red bricks from pavers to the walls? The traditional outdoor design uses mostly one material throughout to emphasize integrity. Layering different materials, however, is the modern way to create a sophisticated space. After all, boring is the least you want to hear about your outdoor space. Mix and match different furniture, decors, and textures to add unique aesthetics. Keep in mind though, sometimes, less is more! You don't want your backyard to look like a patchwork.
Let's enjoy outdoor life with Baeryon patio furniture!
Comment
Back to BLOG.