DIY Patio Makeover On A Budget 2022 | Baeryon Furniture
Jun 14,2022 | Baeryon Outdoor
Make your desire patio area a truth with these complimentary DIY patio furniture plans that will certainly assist you build whatever you require for an outdoor patio you won't wish to leave. Find methods to save money, produce some top quality furniture, and also discover a great deal concerning basic structure methods along the road.
Further to last sharing, our customer again Ashley from Utah, a mother, spouse, influencer, intends to show us how they specifically make over the patio space.
Lived for 6 years, the deck becomes old and broken. So Ashley and Thomas finally decide to replace the deck by stone. Cutting the damaged deck is not an easy job. Thanks to strong Thomas, he spent the whole to finish this mission impossible.
Below is the step how they did to turn out the incredible backyard space in the end.
Remove the old and broken deck.
Build a Patio Base of Gravel and Sand. ...
Place Your Stones or Pavers. ...
Top Your Patio with Sand. ...
Maintain Your DIY Stone Patio.
Add some Fences to create the privacy
Present the Baeryon patio furniture
Add some plants, glass and lights
Include a rock outdoor patio right into your backyard for a very easy exterior area. The hard surface area offers patio furniture firm ground, so you can create a seating area for conversation, morning coffee, or just unwinding with good friends. To build your very own do it yourself patio area, you'll require a crushed rock or sedimentary rock paver base, sand, and your selection of patio materials. Bricks, pavers, or flagstones all create strong and attractive stone outdoor patio styles.
When planning your DIY job, save yourself some job and select a pattern that does not need cutting the patio area product. Blocks or pavers in straight or delicately bending patterns typically function well for a simple task. Natural flagstones, with their irregular forms, are suitable for a casual outdoor patio with all-natural charm.
Beginning on one side of the patio, lay the first flagstones or pavers. Add sand underneath the stone as necessary to create a nearly level surface. Place the stones as close together as possible. Large gaps between stones invite weeds that will add to the uneven nature of the patio surface.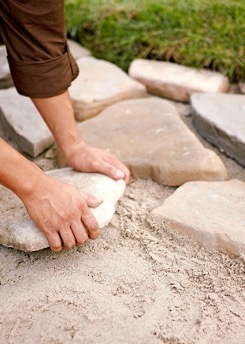 After all the bricks, pavers, or natural flagstones remain in area, spread polymeric jointing sand over the patio. Make use of a rigid mop to sweep the sand over the pavers until the cracks are filled up. Remove excess sand making use of a leaf blower at reduced speed. Water the surface area with a fine mist from a yard hose to urge the sand to penetrate the areas between the rocks. Repeat the procedure of adding sand, sweeping, as well as watering about a week after building and construction to guarantee a long lasting surface.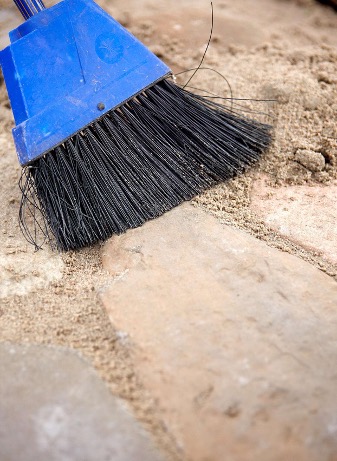 Assemble your outdoor seating and also a table or 2 to enhance your new paver patio. If the patio stones begin to wobble gradually (or the sand begins to wear off), include added sand in between the cracks, move, and also water with a hose pipe to preserve a smooth patio area surface area. To stop mildew and also spots on your stone patio, strategy to clean up the stones at the beginning and end of the outside period with a pressure washer or by rubbing with a detergent solution.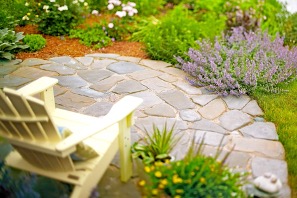 Last but not least, after all these done, we can put on the conversation sofa set- Catalina 7 piece wicker outdoor patio set. As this one is pre-assembled, so you just need put where you like. With the fence creating a private ambience, the beautiful lights and lovely plants, finally we can enjoy the precious time together.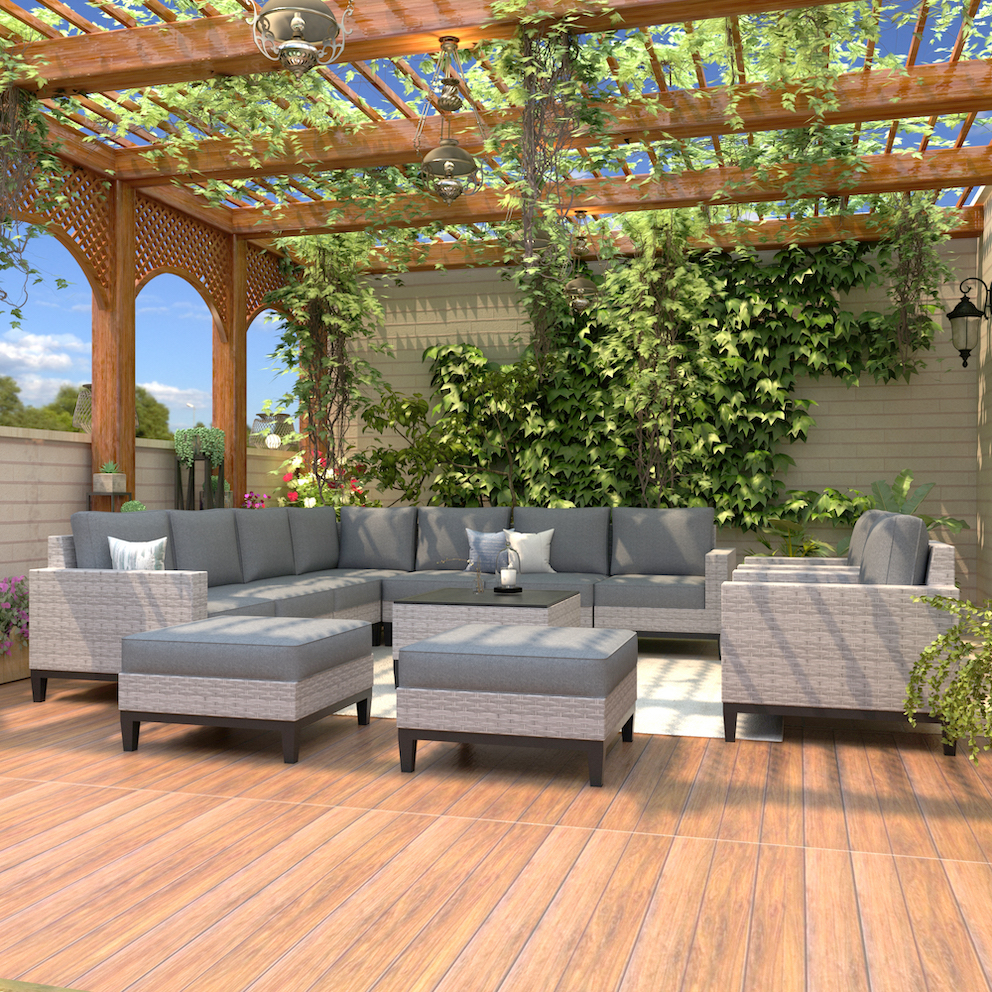 Comment
Back to BLOG.